I-CUBE modular storage cubes, racks, shelves & units are delivered fully assembled in a range of high quality modern colours & natural wood finishes to enhance and compliment any home or office space.

Ice White Modular Storage Cube

Studio Black Modular Storage Cube

Calico Cream Modular Storage Cube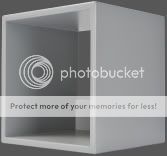 Steel Grey Modular Storage Cube

Lava Orange Modular Storage Cube

Royal Blue Modular Storage Cube

Zest Yellow Modular Storage Cube

Dove Grey Modular Storage Cube

Lime Green Modular Storage Cube

Soft Pink Modular Storage Cube

Spring Lilac Modular Storage Cube
I-CUBE Colours
Brighten up any room at home or in the office with this great range of modern colours. From soft cream and sky blue to striking red and vibrant yellow, plus cool neutrals such as white, black and grey, these distinctive colours will bring a smart and contemporary feel to any home or office. I-CUBE Colours products are supplied professionally sprayed in a durable satin finish but if these colours aren't suitable we now offer a range of over 1,000 custom colours.
To browse through the full range of custom colours please visit the 'Dulux Tailor Made' range by clicking here. Once you have chosen your colours please call us on 07950 373066 to place your order. This system offers the opportunity to match a colour to meet your exact specification. Now anyone can create the ultimate home media storage and multimedia storage solution with I-CUBE Colours. In terms of modular cube storage and cube furniture system I-CUBE leads the way with a wide range of high quality, hand made and professionally finished vinyl, CD & DVD storage furniture at affordable prices.
View Range:
► Vinyl LP Record Storage Cubes & Units
► CD Storage Racks, Units & Furniture
► DVD Storage Racks, Units & Furniture

5-Stage Finish
I-CUBE modular storage furniture is handmade in the UK by our team of skilled joiners & furniture sprayers and is delivered to you fully assembled and ready to use.
1. Build
I-CUBE modular storage furniture is professionally designed, engineered and hand made by our team of skilled joiners using solid 15mm MDF wood and beautiful super-strong birch plywood.
2. Prep
Any imperfections from the build stage are filled and sanded smooth prior to priming for the I-CUBE Colours range. The natural MDF wood finish range is supplied fully assembled in plain MDF and should be finished or customised by the end user.
3. Prime
A high quality primer coat is sprayed onto each surface to seal, protect and preserve the wood and to give the final colour a super smooth and durable satin sheen finish.
4. Sand
Once the primer coat has fully dried all the surfaces are professionally hand sanded with 320 grit sandpaper.
5. Spray
The I-CUBE Colours range is sprayed by our highly skilled furniture finishers using high quality, non toxic, waterborne paints to produce rich vivid colours with a super smooth & durable satin sheen finish.

Our Promise
We aim to provide high quality modular storage furniture at affordable prices with great customer support and a friendly service. We always try to improve the quality and affordability of our products and our levels of customer service. We hope that you will be delighted with both. If for any reason our products do not meet your requirements we will provide a refund upon the safe return of any goods. To find out more click the link below to get in touch.